If you have Apple Music, Spotify, Tidal, a radio, or any other streaming service, then you have heard a Real Red produced song in the last year. From working with top artists in the game like Moneybagg Yo to rising billboard artists like Pooh Shiesty and NLE Choppa, Real Red has been on an absolute tear. If you need a refresher on his work, go listen to "Wockesha-Moneybagg Yo" or "Back in Blood-Pooh Shiesty" before continuing to read this article.
As you can tell, he's very good at what he does, and he's been doing this for a very long time.
Real Red is a product of Moscow, Tennessee, and he started his career in the 11th grade. When he first got into music, he began as a DJ and hasn't looked back since. As he grew his love for music, he began to experiment with new softwares and started working with YC.
If you look around the music industry, Tennessee, is one of the top states for rap artists. They have a unique gangster rap sound, and this exact sound has been something that helped the billboard producer find his flow. You can hear the unique flow on the Red's favorite song "Clear the Air", featuring fellow Tennessee native Moneybagg Yo.
When asked how his city has helped him in his career, he said
"Yeah, the sound is an inspiration itself."
The unique sound has helped him to grow to where he is now.
When you see his top records that have millions of streams it is easy to think that he hasn't faced any challenges in his career. You would be very wrong.
"Of course I did face challenges. I started doing things others weren't doing."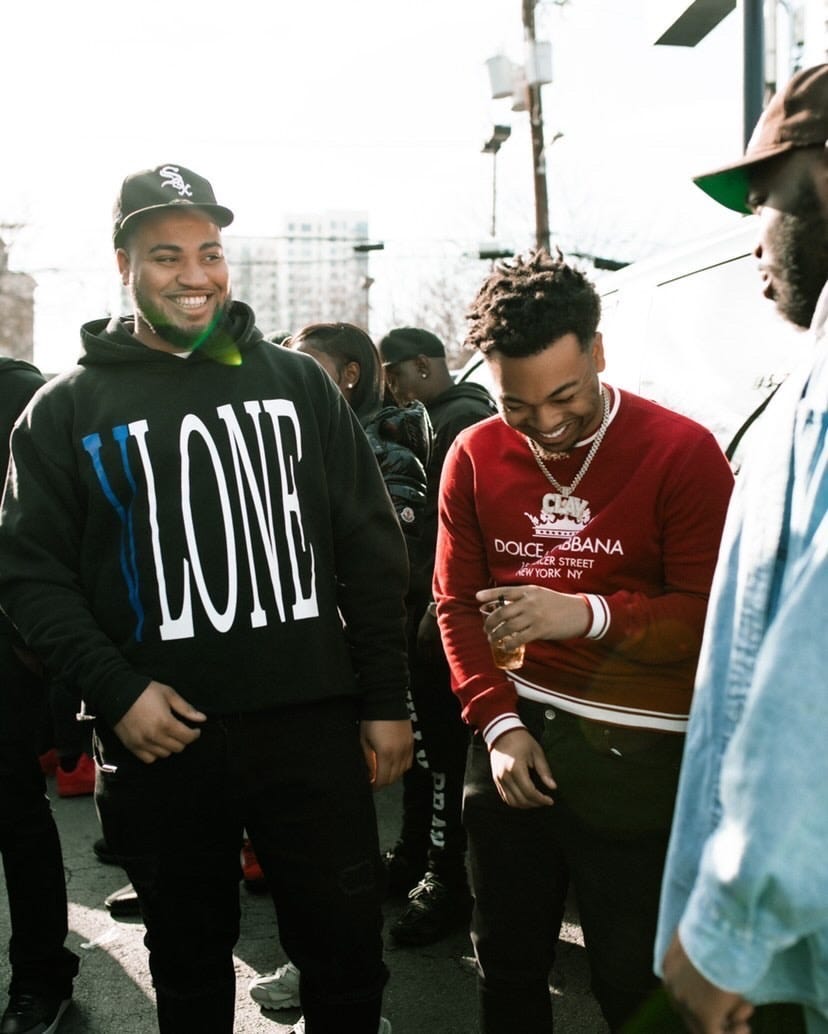 Stepping out of his comfort zone allowed him to put himself above other producers that were trying to come up with unique sounds.
But unlike many producers, Real Red is in tune with the entire process of a song.
"Not too many are apart each steps of a record or records."
Being a part of so many steps allows for the perfection that you hear when you listen to a Real Red produced song.
When you hear that "Red dead I'm so f- bumpkin', bruh" you already know the beat is about to slide. However, you can actually thank his friend Tve Bandz for the iconic tag. In a studio session between the two, Bandz just said it and it just stuck.
As Red continues to climb the latter to the top, he has one inspiration that helped him get to this point.
"Clay Perry. I wouldn't be here without him."
Even thought Clay Perry's influence was important to helping him start out, Real Red's determination is what has helped him become a platinum producer. His dedication to his craft is something that is not only his favorite thing about himself, but something that also outs him ahead of many other producers.
While we know how perfectly a Real Red beat sounds on anybody's song, a rapper he would like to work with in the near future is Drake. As he describes, Drake is the goat, and a song between the two is something we all need, ASAP.
As the year is at its midway point, there is still a lot left for Red to accomplish.
"I want to be apart of more albums. I'm going to be apart of more albums."
Its safe to say that we will be getting hard beats by the producer for years to come, but hopefully we'll get to hear him on more albums.
When he's not making chart topping songs, you can catch Real Red playing video games with his friends.
Red is a star in the making, and we can't wait to check out what he does next.
Check out his Instagram, it will be linked below.
@1realred